Religious tourism has been a timeless aspect of human culture, drawing pilgrims and travelers from all corners of the globe for centuries. The world is dotted with awe-inspiring religious sites, each steeped in history, spirituality, and a unique cultural tapestry. From ancient temples to grand cathedrals, serene mosques to sacred monasteries, these places hold a profound significance for billions of people worldwide. In this article, we will embark on a spiritual journey to explore the top 10 religious places to visit around the world.
1. Vatican City, Italy – St. Peter's Basilica
Our journey begins in the heart of Rome, within the smallest independent state in the world, Vatican City. St. Peter's Basilica, a Renaissance masterpiece, stands as the epicenter of Catholicism. The basilica's magnificent dome and Michelangelo's awe-inspiring frescoes in the Sistine Chapel make it a must-visit for art and religious enthusiasts alike.
2. Mecca, Saudi Arabia – The Kaaba
For Muslims, the holy city of Mecca is the most revered place on Earth. Every year, millions of Muslims undertake the Hajj pilgrimage, circumambulating the Kaaba at the Masjid al-Haram. The experience is a profound spiritual journey, offering a deep connection to Islamic faith and history.
3. Varanasi, India – The Ghats
Varanasi, on the banks of the sacred River Ganges, is the spiritual heart of India. Pilgrims come to immerse themselves in the holy waters, and the city's ancient temples and ghats (steps leading down to the river) create a surreal and spiritual atmosphere.
4. Jerusalem, Israel – The Western Wall
Jerusalem, a city revered by Christians, Jews, and Muslims alike, is a treasure trove of religious history. The Western Wall, a remnant of the ancient Jewish Temple, is a place of fervent prayer and pilgrimage, symbolizing the enduring Jewish connection to Jerusalem.
5. Bodh Gaya, India – Mahabodhi Temple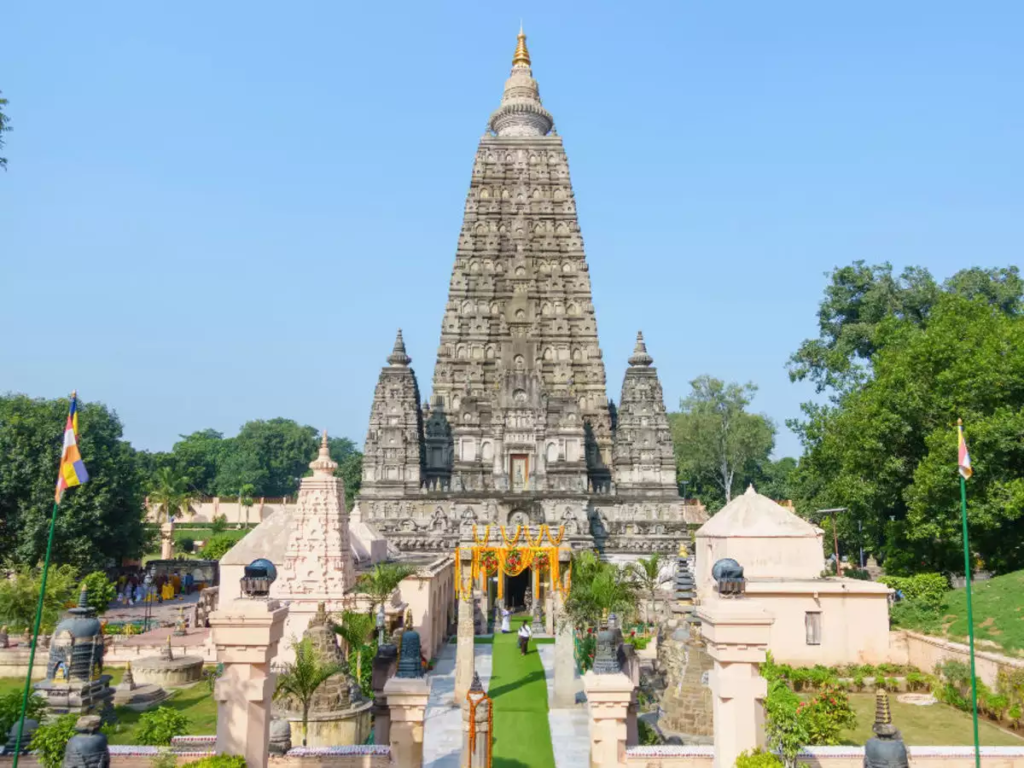 Bodh Gaya is the place where Siddhartha Gautama, the Buddha, attained enlightenment under the Bodhi tree. The Mahabodhi Temple complex stands as a serene sanctuary and a powerful reminder of the Buddha's teachings, attracting Buddhists and seekers of inner peace.
6. Lourdes, France – Sanctuary of Our Lady of Lourdes
The Sanctuary of Our Lady of Lourdes in the Pyrenees Mountains has been a destination for Catholic pilgrims since the 19th century. It is believed that the Virgin Mary appeared to a young girl, Bernadette Soubirous, here, and the site is now famous for its healing waters.
7. Golden Temple, India – Harmandir Sahib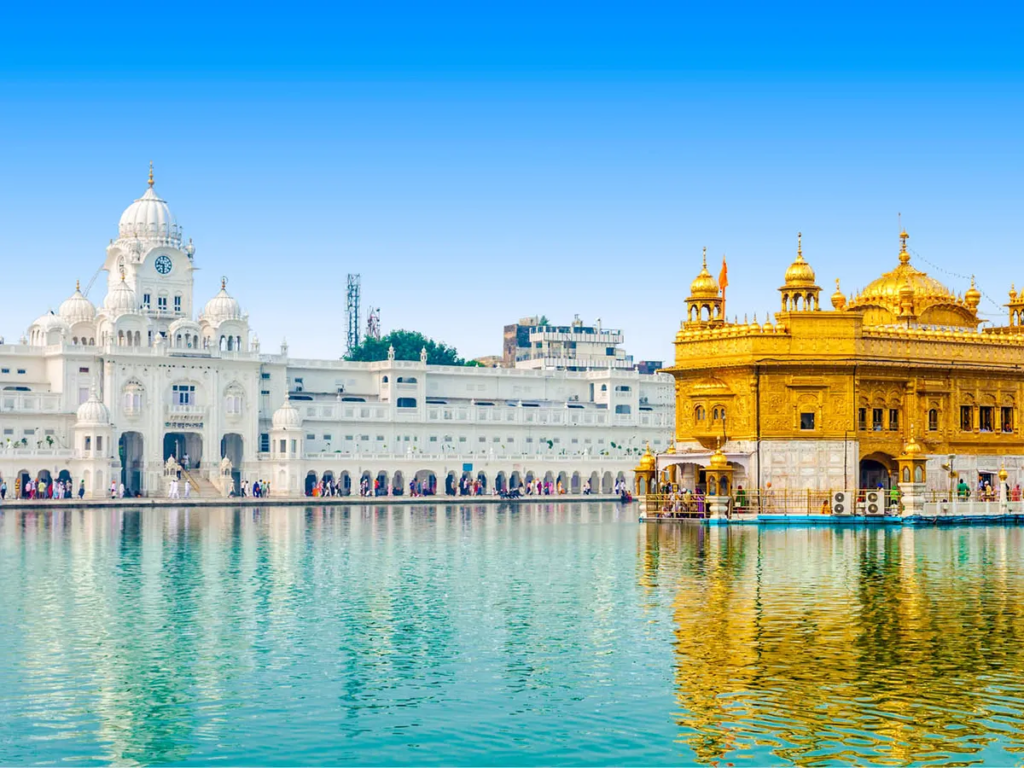 Amritsar's Golden Temple, known as Harmandir Sahib, is the holiest shrine in Sikhism. Its gleaming golden façade is mirrored in the sacred pool, creating a breathtaking sight. Visitors are welcomed with open arms, and the community kitchen serves free meals to thousands daily.
8. Mount Sinai, Egypt – St. Catherine's Monastery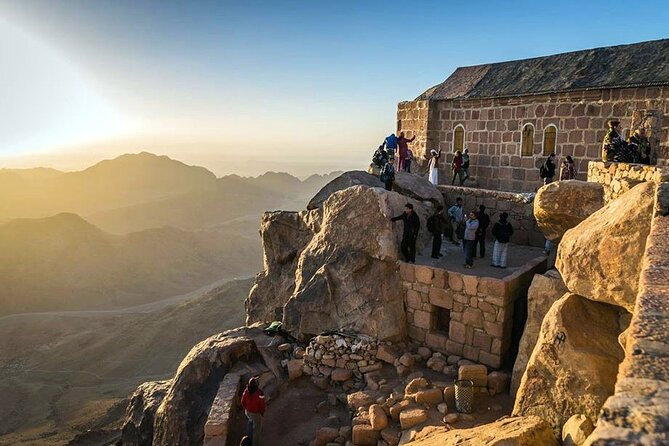 Mount Sinai holds significance in Christianity, Islam, and Judaism. St. Catherine's Monastery, nestled at its base, is one of the world's oldest functioning Christian monasteries and houses a treasure trove of religious relics and manuscripts.
9. Shwedagon Pagoda, Myanmar
The Shwedagon Pagoda, an iconic symbol of Myanmar, is a stunning golden stupa that enshrines relics of four Buddhas. The pagoda's mesmerizing architecture and tranquil ambiance make it a must-visit for those seeking spiritual solace.
10. Angkor Wat, Cambodia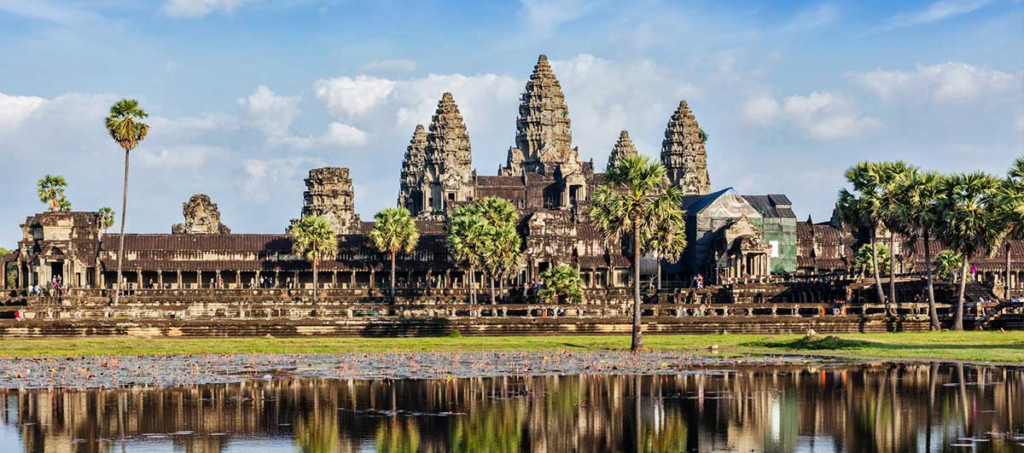 Angkor Wat is not only an architectural marvel but also a sacred site for Cambodian Buddhists. This sprawling temple complex is a testament to the Khmer Empire's grandeur and devotion to Buddhism. Watching the sunrise over Angkor Wat is a spiritual experience like no other.
Religious places around the world offer much more than just historical and architectural marvels; they provide a glimpse into the depths of human spirituality and devotion. These top 10 religious destinations are not only places of worship but also windows into the diverse and profound tapestry of faith that envelops our world. Whether you are a devout believer or simply a traveler seeking a deeper connection, these sites offer a transformative and unforgettable journey into the heart of our shared human experience.