Ricardo Santiago Soto completed 25 glorious entrepreneurial years, having won 80 awards.

It is surreal to learn about all those people who, instead of following the paths already trodden by other established names in their fields, choose to walk their paths, creating their unique niche in their selected sectors. It is even more amazing to see how most professionals across industries have thrived on their passion for doing things and their commitment to keep doing their best, adding value to people's lives, no matter what.

We couldn't help but notice the rise of one such incredible human being, an entrepreneur and an artistic visionary named Ricardo Santiago Soto, who, for 25 years, has been turning heads with his outstanding work across niches in business and entertainment.

Ricardo Santiago Soto, the founder of his one-of-a-kind business entity RS-IP, under which he successfully runs and flourishes his seven entities, is a winner of 80 awards to date and deservingly so, for the immense talent and passion he has shown at every step of the way in his glorious career. He thrives on his 25 years of experience in the publishing industry, holding massive expertise in innovation for business executives.

Speaking about his journey, Soto proudly says that he has created 15 prototypes in various stages of development, such as MultiTalent Management Incorporated and The Journal for Innovation Corporation. He serves as the Editor of The Journal for Innovation, an award-winning blog/newsletter/podcast/web series for the innovative elite.

The Bachelor of Science in Business Administration graduate from Capella University, Minneapolis, MN, did his Master of Business Administration with a Minor in Finance from Aspen University, and he is now pursuing a DBA doctorate from GAMBIT Business School, the UK.

He is the creator and executive officer of seven entities under RS-IP MultiTalent Management Incorporated, Venus Ventures Jupiter Studios Incorporated, The Journal for Innovation Corporation, Global Human Rights Charity, Yay Nay PAC, International Femme Marketing Association, and International Sweat Equity Association. He highlights that all his visionary ideas originate from RS-IP, where those ideas have turned into 20 prototypes in various stages of development. He aims to develop each prototype into a working corporation, backed by investors, to go public on a stock exchange.

Under his first spin-off c-corporation entity, The Journal for Innovation Corporation, he has four prototypes, BikiniWire International, SotoImages, TJFI TV, and TJFI Radio. Its website has free readership content, while TJFI TV also has free content for viewers focusing on award-winning streaming videos. The Journal for Innovation newsletter has a monthly reach of fifty-thousand readers with an open rate of 25% and click-through rate of 19%, which brings in approximately $4,000 in monthly ad revenue.
Mr. Soto has over 2000 photographs within entertainment / fashion / music / pageantry (i.e., Miss Malibu USA, Miss California USA, Miss USA, Miss Universe, Holly Madison, Fergie, Nicole Scherzinger, NYFW).
Ricardo has interviewed a former Miss USA, Rachel Smith, who works at Entertainment Tonight (ET). Over the years, Latin American fashion designers have been interviewed, including fashion week bikini designer Lourdes Hanimian of Luli Fama.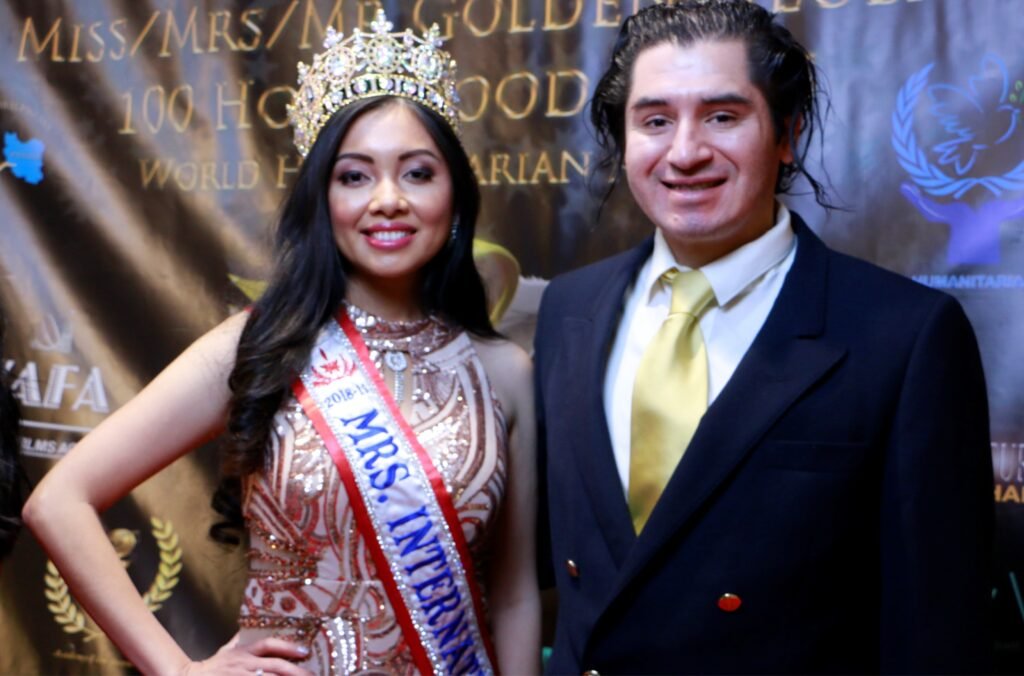 Soto believes that as entrepreneurs, creators, and other professionals, it is essential for people to work around brands and businesses that could add more meaning to people's lives and cater to their specific demands and needs as a society on a large scale. He sees himself as a problem-solver. He believes that if it takes developing products/services to serve mankind, whether via petition to hold those in power accountable or seek justice, it gets done. People need to see this as an opportunity to shine a light or perform a good deed.

Besides doing tremendously in entrepreneurship, Ricardo Santiago Soto has excelled in art and entertainment, where he feels a part of his heart belongs. His love for art has made him a rising writer, composer and director. He has been a fine artist who has immersed himself in the arts, journalism, photography, screenwriting and film production, so much so that being an artist has become a part of his huge identity.

Soto highlights that creating, coming up with new ideas, and analytics are the things he loves the most about his work. Also, how he tackles the idea that no one wants to pursue and help those with no voice or limited ability has helped him stand apart from the rest.

Follow him on Instagram @ricardo.mba to know more.