Counterfeiting is a widespread issue in the fashion industry, costing luxury brands billions of dollars each year. With the rise of e-commerce, it has become easier than ever for counterfeiters to sell their products to unsuspecting consumers. In response to this problem, fashion brands are turning to artificial intelligence (AI) to help them detect and combat counterfeit products.
AI is playing a critical role in identifying counterfeit products by analyzing images of genuine products and comparing them to images of suspected counterfeits. This technology can detect small differences in product design, material, and even stitching, which may be invisible to the human eye.
One company that is leveraging AI to combat counterfeits is Entrupy, a New York-based start-up that has developed a handheld device capable of detecting counterfeit luxury goods. The device uses AI to analyze microscopic details in the fabric, leather, and other materials used in the product, providing a level of accuracy that is unmatched by traditional authentication methods.
In addition to identifying counterfeit products, AI can also help brands monitor and track their products across different channels. By analyzing data from e-commerce platforms and social media, brands can detect patterns and identify potential counterfeiters. AI can also help brands monitor their supply chain and identify potential sources of counterfeiting.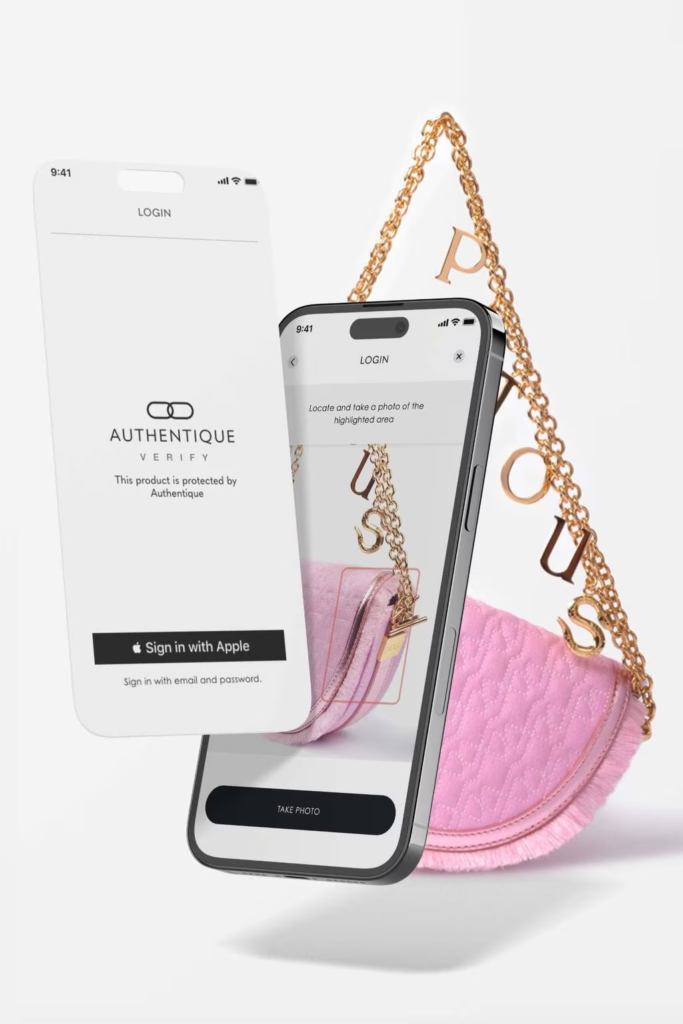 AI can also help brands protect their intellectual property rights by identifying potential copyright infringement. By analyzing images of products and comparing them to their own designs, brands can detect copies and take legal action against counterfeiters.
In conclusion, AI is playing a critical role in combating counterfeits in the fashion industry. As counterfeiters become increasingly sophisticated in their methods, fashion brands must adapt and use the latest technologies to protect their intellectual property and maintain their brand reputation. By leveraging AI, fashion brands can detect and combat counterfeiting at scale, reducing the impact of this widespread issue on their business and the industry as a whole.