In an era where technology and digitization have revolutionized how we conduct business, entrepreneur and investor Carlos Cerezo Arribas is on a mission to empower thousands of individuals to build their own 7-figure empires. With a unique blend of authenticity, transparency, and strategic thinking, Cerezo Arribas aims to help others harness the potential of the new digital era to achieve financial success. By drawing from his experience in finance and multi-level marketing, he is committed to transforming the lives of everyday investors and guiding them toward attaining massive wealth.
Cerezo Arribas, whose background spans financial markets, personal and company finance, and multi-level marketing (MLM), is no stranger to the challenges and obstacles entrepreneurs face. He has personally encountered setbacks, including nearly going broke while investing in what turned out to be a Ponzi scheme. "When I was involved in this scam, I had invested 60% of my net worth and recruited thousands of people. That is why it was such a big hit—many people lost money too, like me, and they lost all trust in me," says Cerezo Arribas. However, these experiences have only made him more resilient and determined to succeed.
This then led Cerezo Arribas to start up his own MLM business, which he says was a good product. However, he found it hard to build trust again after what had happened, and he ended up shutting down this business after a couple of years.
Today, Cerezo Arribas has found success with iGenius, a company that offers cutting-edge financial education and tools for individuals looking to build wealth. Through iGenius, he has achieved the rank of Global Executive, which translates to a 5-figure yearly income. Additionally, he has built multiple digital businesses, which have earned him a 6-figure annual income.
What sets Cerezo Arribas apart from other MLM leaders is his focus on authenticity and transparency. He is unafraid to share his failures and the lessons he has learned from them, creating a connection with others that surpasses the usual hype found in the industry. Cerezo Arribas also prioritizes building strong relationships with his clients, focusing on those who are committed to growth and helping them achieve their short, mid, and long-term goals.
One of his most notable accomplishments is the development of an artificial intelligence (AI) algorithm that enables his community to build passive income and profit from the stock market hands-free. This sophisticated AI system has opened new doors for individuals seeking to build wealth without dedicating countless hours to stock market analysis and decision-making. When it comes to the AI system, Cerezo Arribas says they are a start-up company that will be a hedge fund and neobank in the near future. They currently have nearly 200 users. The AI system has been active since May last year and has performed +25,48% in 2022 and +12.26% this year so far.
Cerezo Arribas envisions a future in which he has helped 1,000 families and individuals achieve 7-figure net worths. Through his work with iGenius and his AI system, he is dedicated to providing the education and tools needed for others to succeed in the new digital era. By leveraging the power of technology and intelligent investments, he believes that anyone can build a thriving empire of entrepreneurs and achieve massive wealth.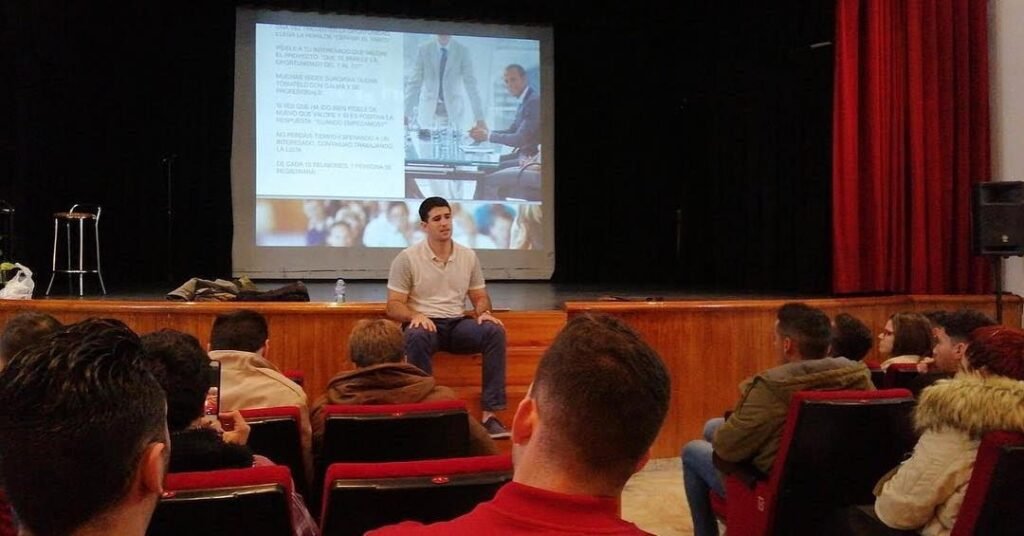 For those interested in joining Cerezo Arribas on his journey, he can be found on various social media platforms, including Facebook, Instagram, Twitter, and YouTube.
As Carlos Cerezo Arribas continues his pursuit to help thousands achieve financial success, his unwavering commitment to authenticity and personal growth sets the stage for a new generation of entrepreneurs. With his guidance, dedication, and innovative strategies, the dream of building a 7-figure empire is well within reach for those who dare to take action in the ever-evolving digital era. By empowering individuals to seize opportunities, learn from setbacks, and harness technology, Cerezo Arribas is paving the way for a brighter financial future.