Step into the mesmerizing realm of Kippi Leonard's artistry, where innovation meets imagination. With a focus on promoting her unique art to potential collectors and strengthening brand awareness, Kippi Leonard has garnered recognition and acclaim in the art world. This article will delve into her journey, noteworthy achievements, and the inspiration behind her captivating creations. Get ready to be inspired as we explore the fascinating world of Kippi Leonard.
Kippi Leonard's artistic journey began in 2013, after a successful career spanning over 20 years in interior design and residential remodel general contracting. Making the bold decision to pursue her passion for painting, Kippi embarked on a new chapter filled with dreams, goals, and determination. Over the past decade, she has honed her craft, pouring her heart and soul .This unwavering dedication has led to a thriving and growing art business.
Kippi Leonard's artistic prowess has captured the attention of art enthusiasts and industry professionals alike. Her remarkable talent has been featured in renowned publications such as Architectural Digest and Luxe Interiors magazines. The distinction of working with notable celebrities and creating commissioned artwork further solidifies her position as an esteemed artist. Kippi's paintings have garnered awards and accolades, while her captivating artworks have found homes in collections across the globe. Testament to her popularity, she has successfully held three sold-out art exhibitions since 2021.
Constantly seeking growth and new creative processes, Kippi Leonard thrives in a learning environment. She embraces the opportunity to travel the world, dedicating several weeks each year to expand her artistic skill set. This pursuit of knowledge infuses her artwork with fresh perspectives, elevating her creations to new heights of visual enchantment.
Kippi Leonard's love for the creative process is evident in her captivating paintings. Each of her art is a deliberate expression of her artistic vision. From conceptualization to completion, her artwork reflects an exquisite balance of colors, textures, and emotions. As Kippi engages with collectors and builds relationships within the art community, she fosters a deep appreciation for the profound impact art has on people's lives.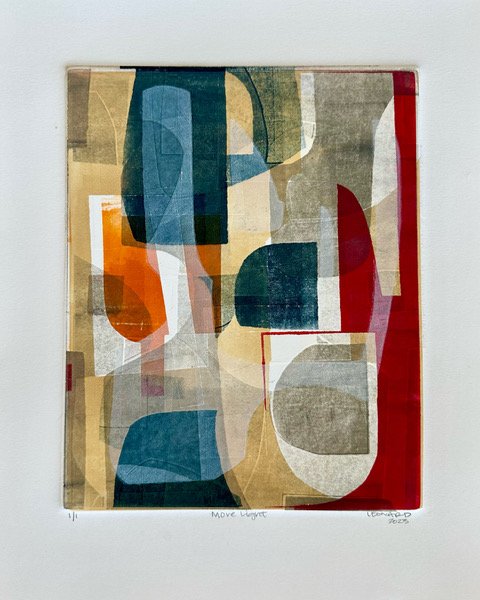 What sets Kippi Leonard apart from others is her unwavering commitment to innovation. While she has established a distinctive painting style, she continually pushes the boundaries of her artistry. With each new creation, Kippi embraces new techniques and explores uncharted territories, capturing the essence of her subject matter in a fresh and captivating manner. This ability to evolve ensures that her art remains dynamic and captivating, leaving an indelible impression on viewers. Kippi Leonard's vision is to create thought-provoking artworks that resonate deeply with patrons. Her art is not limited to the confines of galleries on the West Coast; she aspires to expand her reach across the United States and internationally. Additionally, Kippi contributes to her community by curating unique art experiences and engaging with art enthusiasts in Palm Springs, California.
Kippi Leonard's artistic journey is a testament to the power of following one's passion and embracing the unknown. Her commitment to innovation, coupled with her unwavering dedication, has elevated her art to new heights. As she continues to captivate the art world with her evocative creations, Kippi Leonard invites you to embark on a visual adventure, where imagination knows no bounds. Explore her art, be inspired, and discover the profound beauty that lies within each Painting.