The Groundbreaking Fashion Designer Is Empowering Corporate Women Through Her Exquisite Luxury Designs.
Meet the woman with a mission – to express her creativity by designing luxury bags the American way.
"I want to showcase with pride these handcrafted luxury bags made by Americans for Americans and the rest of the globe."
Nora Kased, the founder and CEO of Jen-K USA, saw the world as her canvas. ZavoMedia Group believes in Nora's vision and the endless success she will achieve as a groundbreaking American custom and luxury goods manufacturer. The only American luxury brand whose products are made in the USA.
Kased enjoyed converting mundane tasks into creative works of art, which led to building her company from the ground up.
"Every day is a challenge, but it is a step closer to my goal. I'm determined to keep going because this is what I've always wanted to do," she said.
Her Love for Authentic Art
When asked how long she dabbled with art, Nora recollected her childhood memories of drawing and painting. "I can sit there with my sketchbook and never run out of ideas," she revealed. Years later, this talent of hers would be the pivoting point in building her career as a designer of luxury bags. "What I love most about designing bags is the color theory that goes into it. It's about mixing the leathers and different patterns and textures to form a new art." For every design, Nora started with a sketch and transformed it into a digital pattern.
As part of her mission to ensure top-notch quality, Nora scoured various tanneries in Italy to find the perfect suppliers of leather. She also had to search for other materials to complete the ensemble. Looking back, Nora recalled visiting the department store and discovered discrepancies in other luxury bags and purses. "Less transparency is seen in other big names. Not much information is shown about where the bags are made. I want to break this cycle and show that my bags are crafted here in the U.S. and not overseas in some sweatshop with cheap labour. I like to be transparent as possible," she disclosed.
Sustainability and Value
"Because of the short lead time on our products, we developed a proprietary method that allows us to produce the bags without wasting any leather. They are more like limited editions because of how small the batch is," Nora explained. Other brands tend to overproduce, which can cause damaging effects to the environment. She's proud to admit that her brand follows a zero-waste policy and aims for sustainability in her products. "It's not only about the style but also the durability and usefulness." She continued to rave about wearing these bags daily and seeing how useful they are to consumers.
Nora's talented team of leather workers helped achieve the brand's vision. For that, she's grateful for their hard work. In return, she ensured to reward and compensate for their diligence and loyalty to the brand. "I wanted them to feel valued. I wanted them to understand that their skills are valuable because it's hard to find and train leather workers nowadays. It's amazing to see how my brand unifies so many elements since my workers are immigrants," she said.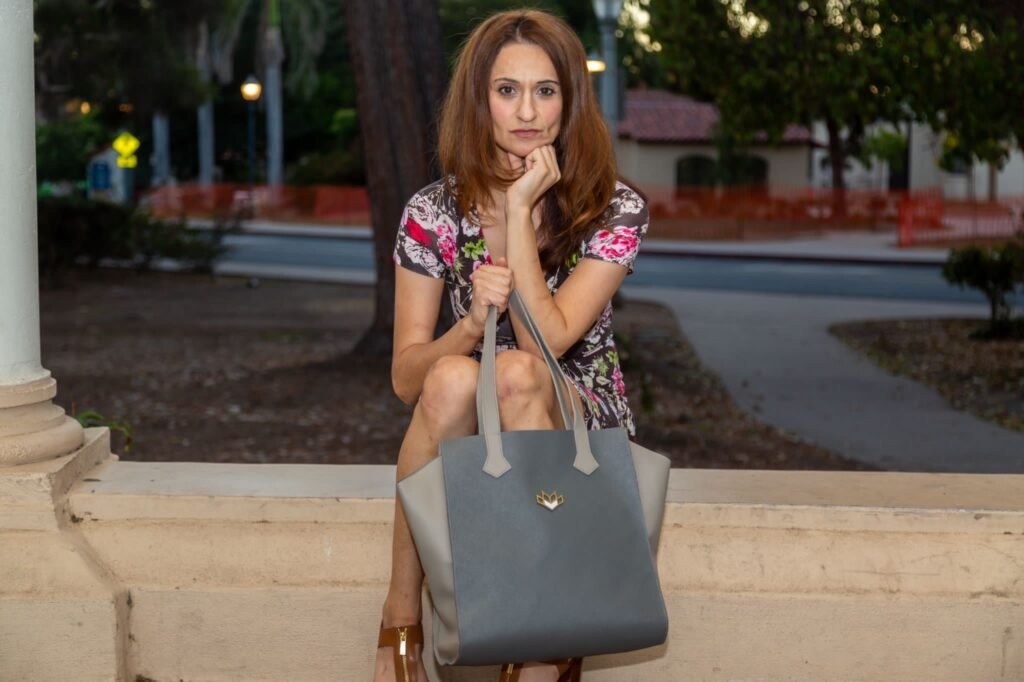 The Decision to Move Forward
Formerly a senior strategic accounts contracting analyst, Nora described her previous employment as hectic and demanding. She also experienced unfortunate events that forced her to leave the job. Because of what she went through, Nora decided to make things right for her company. "Corporate culture is important to me, as well as female empowerment. As the CEO, it's my job to run my business profitably without making sacrifices on behalf of my employees," she said. Nora then obtained the confidence to step into the arena as an entrepreneur and establish Jen-K USA. Named after her sister's nickname, Nora described her brand as utilitarian, classic but modern.
"We're a new company, and we're building an industry that doesn't exist yet in the country," she expressed. Nora discovered there are no custom leather workers and luxury handbag makers. The team has to improve the techniques to come up with new designs. After each step, Nora's vision took form and gradually gained recognition for her innovative works of art. Soon, she hopes to see celebrities like Paris Hilton and Meghan Markle wear her creations that befit their personality as empowered women.
The Desire to Empower Women
As Nora continues her venture with her luxury brand, she's also taking her time to share her knowledge about marketing strategies on Clubhouse. As an avid reader of books and publications related to her industry, she encourages women to follow in her footsteps.
"Read as much as you can and know what's happening in the market. Knowledge is a powerful tool. Another important piece of advice is to find a mentor. Know that there's support out there."
Running a business requires tremendous effort and energy. But with patience and hard work, everything will be worth it in the end.

Website: www.Jen-k.com