As consumers become more conscious of the impact their choices have on the environment and their health, the demand for clean beauty products has risen significantly. Clean beauty brands are committed to using safe and sustainable ingredients, avoiding harmful chemicals, and minimizing their environmental footprint.
The Hollywood Reporter recently published a list of the best clean beauty brands that are leading the way in this movement. These brands are not only committed to clean ingredients, but they also offer high-quality products that deliver results. One of the top brands on the list is Ilia, which offers a wide range of clean makeup and skincare products. Their products are free of harmful chemicals like parabens and phthalates, and their packaging is made from recycled materials.
Another brand on the list is Biossance, which uses sustainable ingredients like sugarcane and squalane in their skincare products. Their formulas are designed to be gentle on the skin while delivering visible results. RMS Beauty is also a standout brand, known for their clean and natural makeup products. Their products are free of synthetic fragrances, and they use organic ingredients whenever possible.
Other brands on the list include Tata Harper, which offers high-performance skincare products made with natural and organic ingredients, and Beautycounter, which is committed to transparency and has a rigorous ingredient screening process. Clean beauty is not just a trend; it's a movement towards safer and more sustainable products. These brands are leading the way by offering high-quality products that are not only good for the environment but also good for our health.
1.Kosas' Latest Launch: DreamBeam Sunscreen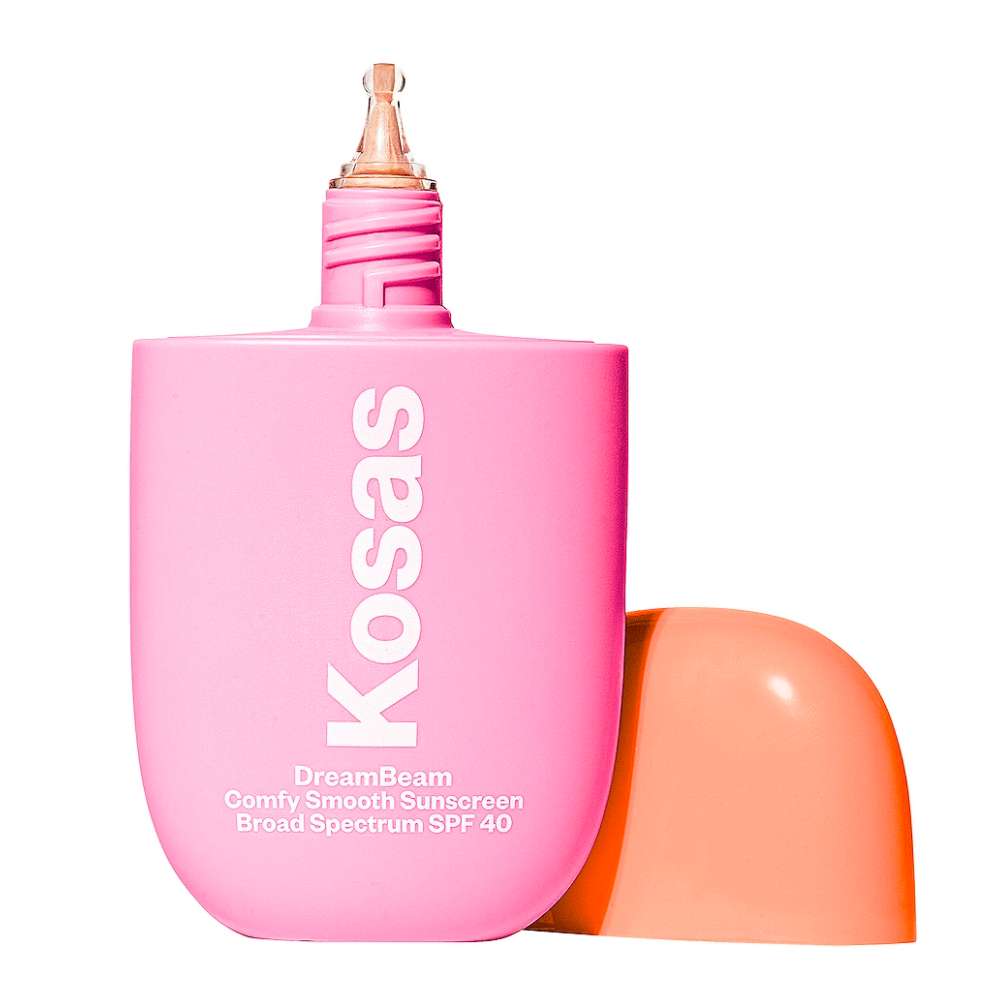 Kosas is a brand that has already made a name for itself with its popular concealer, but its latest release is garnering just as much buzz. The DreamBeam sunscreen has been receiving attention from tastemakers and influencers, including Alix Earle, who recently featured the product in one of her popular "get ready with me" videos.
What sets this sunscreen apart is not just its vegan and cruelty-free formula, but also its commitment to being free of gluten, mineral oil, talc, parabens, sulfates, and phthalates. And in addition to these benefits, the sunscreen also has a unique peachy-pink hue that helps neutralize the natural bluish-white color of zinc oxide, making it an excellent first step in your makeup routine.
With the rise of clean beauty and a growing awareness of the importance of sun protection, it's no surprise that Kosas' DreamBeam sunscreen is quickly gaining a following. As more consumers look for products that are both effective and safe, Kosas is delivering with a formula that is not only good for the skin but also for the environment.
So if you're looking for a new sunscreen that not only provides excellent protection but also has a few extra benefits, look no further than Kosas' DreamBeam sunscreen. With its unique formula and innovative peachy-pink hue, it's sure to become a staple in your daily skincare routine.
2.Discover Tower 28 Beauty: Vegan and Sensitive-Skin-Friendly Products
Tower 28 Beauty is a brand that has been making waves in the beauty industry with its vegan, gluten-free, and cruelty-free products that offer rich pigments and playful packaging. But what sets the brand apart is its commitment to sensitive-skin-friendly products that have been approved by the National Eczema Association.
One of their standout products is the lip and cheek cream blush, a multitasking tinted balm that comes in a range of hues. This versatile product is a great introduction to the brand and its philosophy of offering high-quality products that are safe and effective for all skin types.
Tower 28 Beauty has garnered attention from beauty-obsessed stars like Hailey Bieber and Khloe Kardashian, who have praised the brand for its commitment to clean and sensitive-skin-friendly products. With a growing selection of products that deliver on both quality and sustainability, it's no wonder that Tower 28 Beauty is quickly becoming a favorite among beauty enthusiasts.
If you're looking for a brand that offers vibrant, high-quality makeup products that are also safe and gentle on the skin, Tower 28 Beauty is definitely worth checking out. With their unique approach to beauty and commitment to sustainability, they are sure to be a go-to brand for years to come.
3.Ilia: A Sustainable and Vegan Makeup Brand
Ilia is a makeup brand that has gained a reputation for its commitment to sustainability and vegan, cruelty-free, and gluten-free products. One of their standout products is the multi-stick for lips and cheeks, which offers on-the-go application and can be used to create a natural flush on your cheeks or a perfect stained tint on your lips.
But what sets Ilia apart from other makeup brands is its commitment to sustainability. The brand uses sustainably sourced packaging materials, which helps to reduce waste and minimize its impact on the environment. It's no wonder that Ilia has been a hit with eco-conscious celebrities such as Vanessa Hudgens, Cindy Crawford, and Kate Hudson.
Ilia's dedication to clean beauty and sustainability has made it a go-to brand for those looking for high-quality makeup that is safe for the skin and the planet. With a range of products that deliver on both style and substance, it's clear that Ilia is a brand that is here to stay.
So if you're looking for a brand that offers sustainable, vegan, and cruelty-free makeup products that are also stylish and effective, look no further than Ilia. Their commitment to clean beauty and sustainability makes them a brand that you can feel good about supporting.
4.Westman Atelier: The Clean Beauty Brand Loved by Celebrities
Gucci Westman, a renowned celebrity makeup artist and the go-to beauty expert for Gwyneth Paltrow, is the brains behind the cult-favorite clean beauty brand, Westman Atelier. The brand's products are iconic, not just for their quality but also for their clean and non-toxic ingredients.
One of their standout products is the blurring setting powder, which is talc-free and fortified with ingredients like quinoa seed extract, vitamin C, and probiotics to protect the skin. Another product that has caught our attention is the Skin Activator, which took five years to develop and has been dermatologist-tested. It leaves the skin looking softer, firmer, and reduces the appearance of fine lines.
Westman Atelier's commitment to clean and non-toxic beauty has made it a go-to brand for many celebrities, including Gwyneth Paltrow. The brand's products are free of harmful chemicals and deliver results that are just as impressive as their traditional counterparts.
If you're looking for a brand that offers clean beauty products that are free of harmful chemicals and deliver results, Westman Atelier is definitely worth checking out. With a range of must-have products that are beloved by celebrities and beauty enthusiasts alike, this clean beauty brand is poised to continue making waves in the beauty industry.
5.Kora Organics: Miranda Kerr's Sustainable Skincare Brand with a Commitment to Clean Beauty and Vegan Options.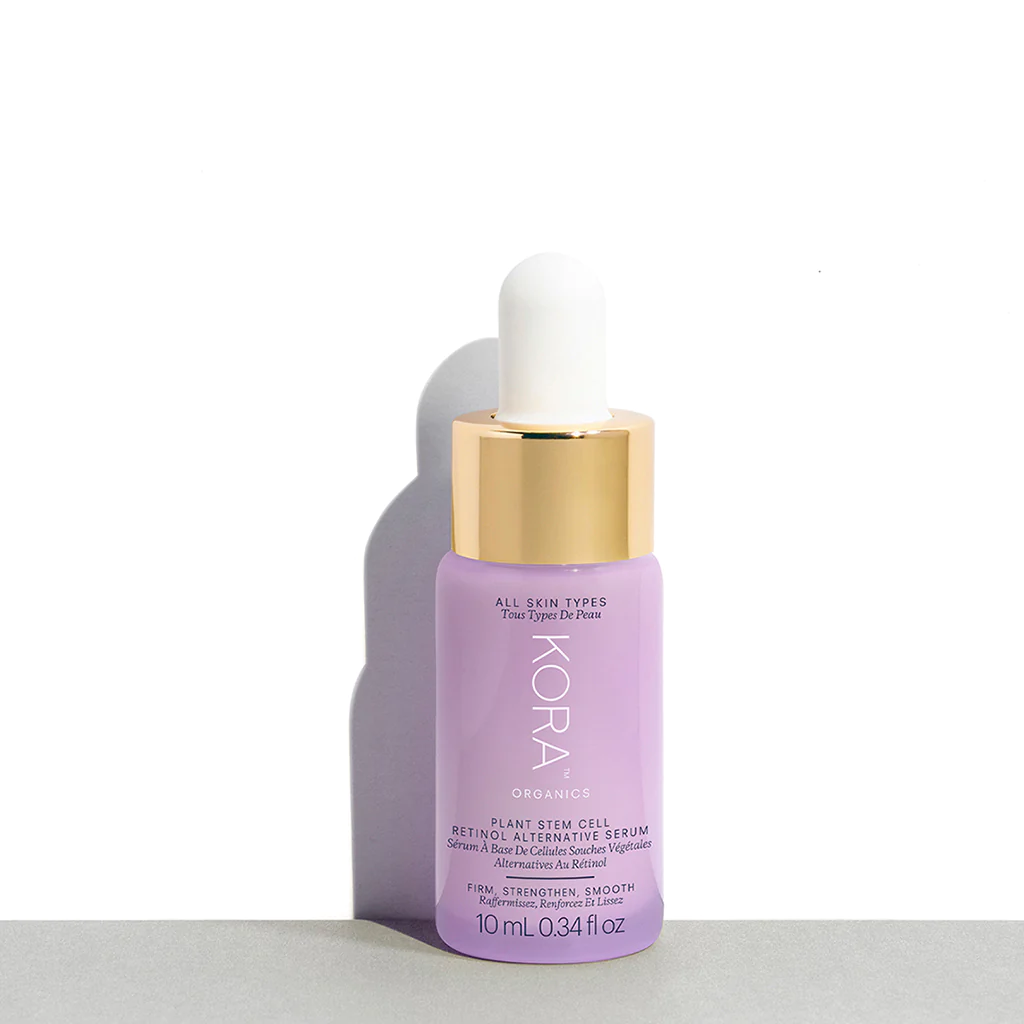 Kora Organics, founded by Miranda Kerr, prioritizes the health of both people and the earth by carefully selecting and vetting every ingredient used in their products. The brand goes the extra mile by obtaining third-party certification from Ecocert/COSMOS to ensure that all items are as sustainable as possible. Kora Organics' commitment to organic farming produces non-GMO, cruelty-free ingredients that contain 60% more antioxidants. Additionally, the brand provides transparency about which of their products are vegan, while others contain beeswax.
The brand recently introduced the Plant Stem Cell Retinol Alternative Serum that features bakuchiol, which effectively targets wrinkles and other signs of aging while being gentle on sensitive skin. The serum also includes acai stem cells, noni fruit, and rosehip oil to protect and nourish the skin.
As consumers continue to demand clean and sustainable products, it's likely that we will see more brands following in the footsteps of these industry leaders. With a growing selection of clean beauty products available, it's now easier than ever to make choices that are both safe and sustainable.