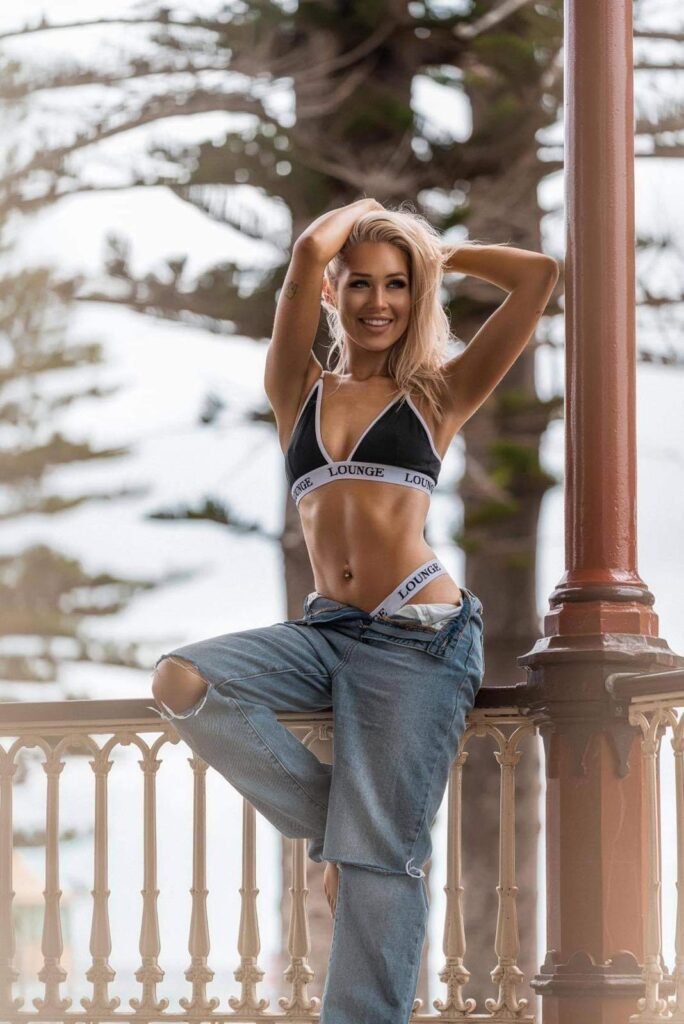 WHO IS ALEX MOORE
Alex Moore is an Australian model and Instagram influencer, well known for her sizzling photos and videos uploaded to her Instagram. Alex is currently signed to model agency 'Edge models' which is a well-known Australian agency. The mum-of-one has been credited to start many mum's fitness journeys with her inspiring transformation after giving birth to her beautiful daughter Alora Blue
WHERE IT STARTED
Alex started to gain a following in 2017 when she began modelling, sharing her new-found passion with her audience. After a few years she then began acting and has now stared in various television commercials and music videos. This Aussie influencer has always loved the spotlight with not only
her modelling and acting roles, but she has also been known for her singing ability performing at festivals and theatres.
LIFE
Alex was born on July 3, 1997 which currently makes her 23. Alex has admitted that she lived quite an unhealthy life style suffering from eating disorders to drastically change her body weight during her modelling career which it then escalated after giving birth to her daughter. "I felt an enormous pressure to 'bounce back' like other mums. I was very restrictive with my calorie intake and doing a lot of HIIT training to fit in with social medias expectations; however, I knew this just wasn't maintainable" After finding a healthier lifestyle the fitness star has now inspired many others to do the same.

FITNESS
Alex documented her pregnancy showing off her baby bump throughout her different stages, which she has similarly done after giving birth. Alex has now been said to train 5 times a week of weights, and minimal cardio to build up the muscle she lost after pregnancy. Alex's go to booty builders is glute bridges, cable kickbacks and deadlifts. "I eat a lot now to try to build as much muscle as possible. I eat a lot of chicken, oats, and avocado, I rarely eat fast foods as it doesn't seem to agree with me." Alex has stated. Alex has worked alongside some well-known photographers, makeup artists and brands giving her social media a vast variety of content. Majority of Alex's content is modelling and fitness related with the occasional beauty and fashion related posts. Alex has mentioned she may be competing in the bikini division for the wbff Australia show in 2022, so this bombshell will definitely be one to
keep an eye on. To follow Alex on social media her username is @alexpaigemoor