"Big Flocko House Arena Is Noted As The First Digital Concert Venue."
As the world advances, it is very clear that technology follows right behind the evolution. When the internet was created, it was fairly used and now were unable to live without it. Created by Mark Zuckerberg, the Metaverse develops a new virtual reality that's futurism and science fiction. Even with NFT's (non-fungible Token), the data will be stored and able to get traded and sold. Now that the ways of communication have become interdimensional, The Real World and the Virtual World are now compromised and will leave people's daily lives with the choice of where they can enjoy a good time.
What is the metaverse? It is a network of 3D virtual worlds focused on social connection. In futurism and science fiction, it is often described as a hypothetical iteration of the Internet as a single, universal virtual world that is facilitated by the use of virtual and augmented reality headsets. The Founder of BlackInMeta, Tina Bonner says' her brand "BlackInMeta was created to elevate black and brown creators. Not only for entertainment, you are now able to create and monetize wealth and advance your engagement with your business. In the next decade, the skills needed to navigate will be different, and only those who understand it will be able to take full advantage of it.
On April 3rd 2022 9pm till 10pm, on the "Horizon Worlds App" Big Flocka House officially launched the venue activation. This event was virtual but yet made a real world impact. The concert venue hosted 77 avatars and will also have different games and challenges in different departments. The goal of this venue launch is to bring everyone together virtually, to network and to get an idea of how their favorite artist and entertainers will perform on the virtual stage. Ariie West, the founder of Vikyo Agency, will also raffle gifts to a pair of lucky players to their Home address in the REAL WORLD." Although the glitch took place during the launch, that didn't stop the guest from watching, connecting, working, playing, socializing and transacting. This is the First of many for the Metaverse players. The Publicist took an initiate to tap into the HorizonWorlds. Rocky, The Founder of R&P Entertainment Agency LLC says' "publicist are needed in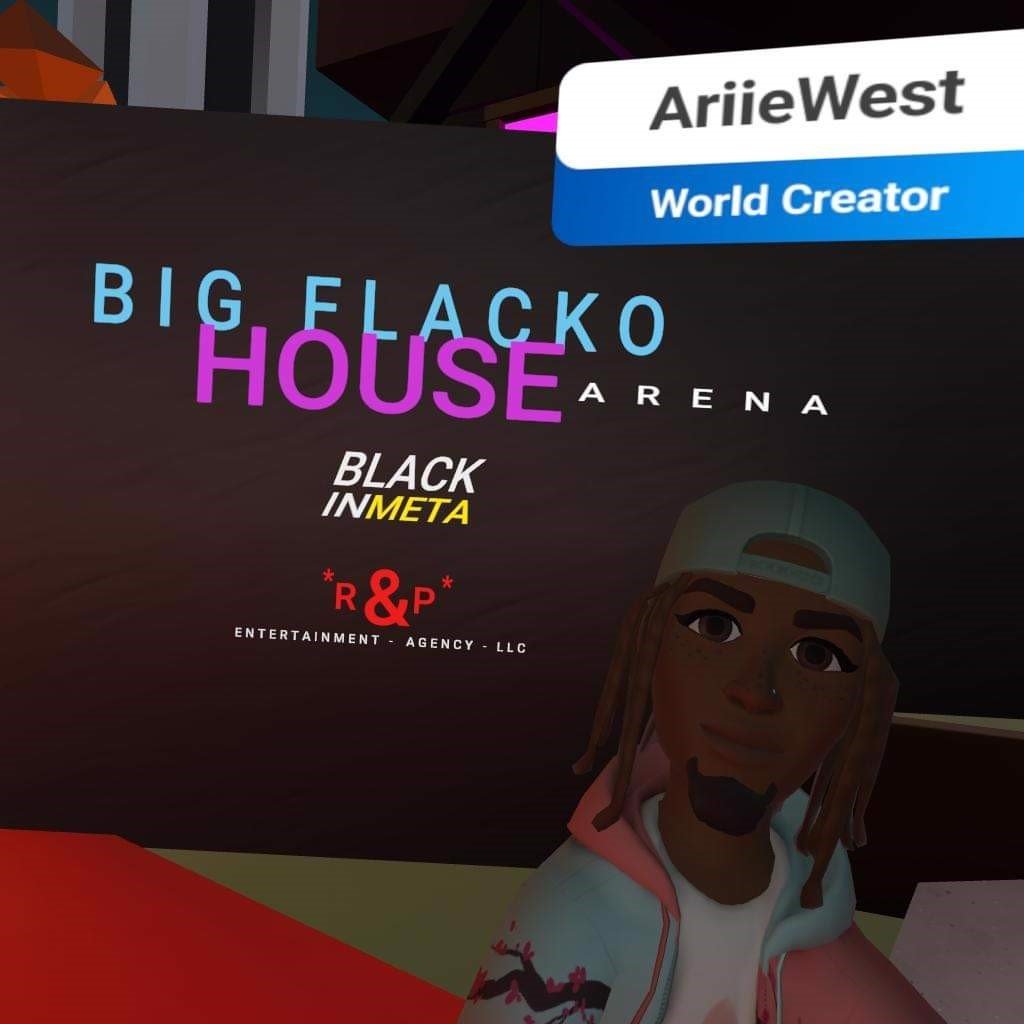 the Metaverse space and instead of Public Relations we will now curate digital relations expeditiously. Stay tuned for more events Blackinmeta, VikyoAgency and R&P Entertainment Agency LLC will sponsor.