Skincare mogul is disrupting the beauty industry with one product at a time.
Life is a melting pot of victories and successes mixed with trials and tribulations. In the eyes of Christy Buss, CEO and founder of Hedo, becoming an entrepreneur takes courage, resilience, and determination to outwit the challenges that lay ahead. It is a never-ending cycle, and her perseverance keeps her moving forward. Christy's journey had many twists and turns before she finally decided to dive into the skincare industry. Every failure, rejection, and disappointment led her to this moment of success. Christy thought dancing was her fate for someone who grew up and spent most of her life in a dance studio. Watching her mother run the business as a child, she knew the ins and outs of being a dance instructor. After gaining enough confidence, she started her own studio and managed it for 28 years. Her grit to hone and harness her skills enabled Christy to partake in competitions and showcase her talent. As a result, she reaped recognition that allowed her to travel worldwide. She also appeared and choreographed TV shows including Days of Our Lives and Passions that boosted her reputation.
Christy soon had her own show called Ageless Ambitions, where she interviewed renowned personalities and successful entrepreneurs from various trades. In one of her episodes, she met and interviewed Indira Hodzic, a young entrepreneur at 30 who already owned three med spas in San Diego. Intrigued by her interviewee's success, Christy's interest piqued and pursued to know more. She ended up receiving Indira's guidance that led to a successful entry in the skincare industry. After learning the ropes of this specialty, Christy knew this was the turning point of a new venture. She launched Hedo Skincare and became excited with her newfound passion. Enveloped with desire and curiosity, Christy braces the future with optimism and commitment. She aims to deliver quality skin care products to aid in everyone's daily routine towards success. Christy Buss is represented by ZavoMedia PR Group based in NYC. Christy's PR firm stands strongly behind her vision and believes in her success story to make an impact globally. As one of the women inspiring business leaders for 2022, Christy shares her motivating story of ingenuity and dedication to making people feel more confident and happier than ever.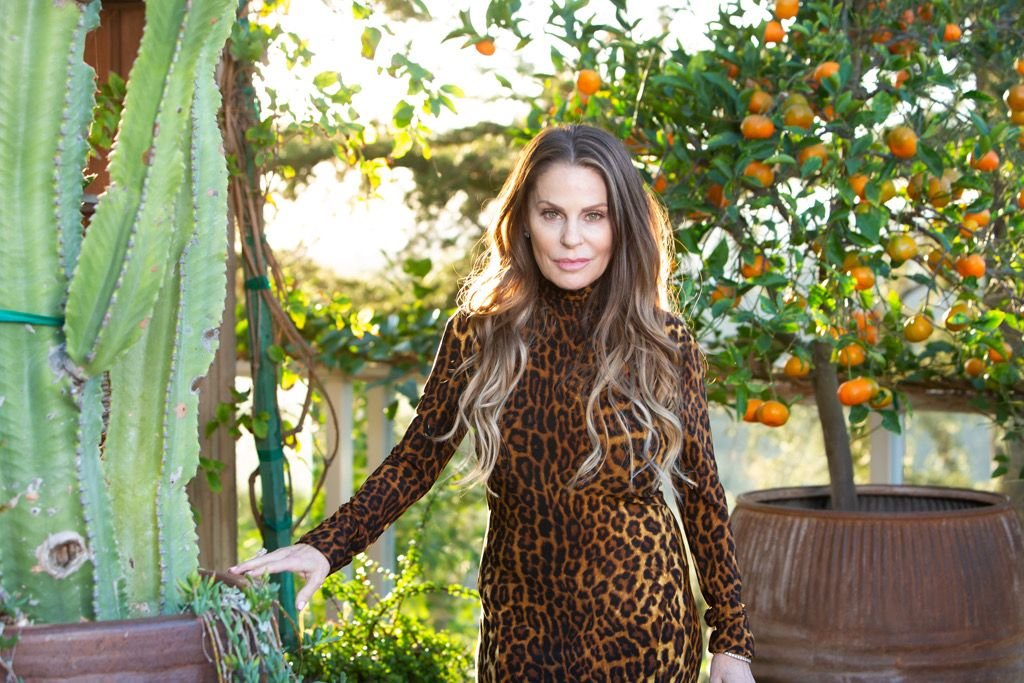 Can you tell us about the hard times when you started your journey? Did you ever consider giving up?
Christy Buss: Starting my studio was easier for me since I was with my mother most of the time. It felt like second nature for me, so everything fell into place smoothly. But as time passed, everything around us evolved and changed dramatically. I went door to door and used flyers to promote my business back then. After twenty years in that business, everything seemed different now. The emergence of social media made it challenging for someone like me. Unfortunately, my first project with someone ended in a bad situation. I had already spent money, but nothing happened, so I had to start all over again. But that hiccup did not discourage me. After decades of doing business, I learned plenty of valuable lessons that proved helpful in challenging situations. Did I ever consider giving up? The answer was never. I kept going and continued to conquer my fears.
Resilience is a critical factor that entrepreneurs should possess. What is resilience for you?
Christy Buss: Resiliency means accepting your shortcomings and learning from mistakes. You will always encounter challenging situations and make difficult choices. It is also about taking the good with the bad. The Mamba Mentality by Kobe Bryant taught me to develop self-awareness. Learning to acknowledge your strengths and weaknesses can help you make sound decisions. Five years from now, I envision Hedo on a global level and in demand by a larger entity. It will be more than just a brand of skincare, and it is going to flourish because of what it can make people feel. To reach that vision requires ambition and resilience. This journey is a learning process, and I am excited for the things to come.
Any advice for aspiring entrepreneurs who have a bigger vision of themselves?
Christy Buss: People think that entrepreneurship is easy, but it is not. You have to work hard, take the time to study and learn more about your craft than anybody else. Be responsible, honest and trustworthy to your customers and employees. After doing business for a long time, Christy believes that every day is an opportunity to learn. There are times when one has to step back and let other people guide and show the way to become better. Over the years, she received plenty of advice from other people. "Advice is just advice; take it or leave it," she reveals. "As long as you take responsibility for your decisions and work hard for your success, then you are on the right track. Prevail and keep going."