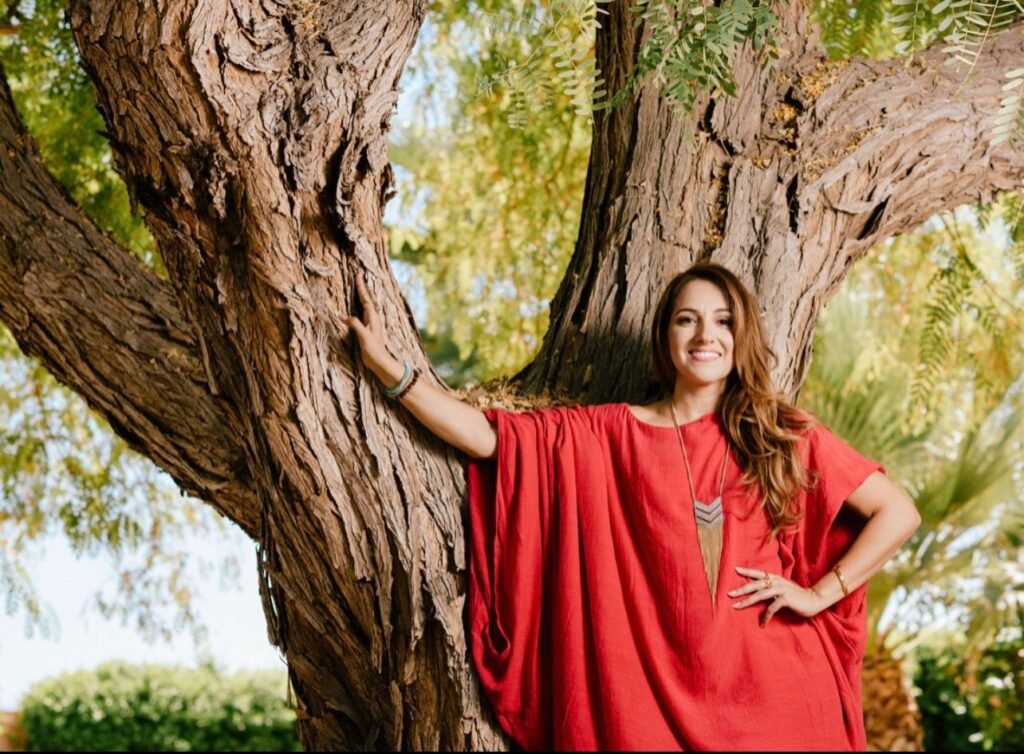 Isn't it amazing to know how different individuals and professionals across different industries and fields have been exceedingly doing well and making a mark in their respective industries? These individuals stand apart from others because they work with a strong resolve and a purpose that drives them throughout their journeys. More than attaining success for themselves, they have created a life where they also provide value to others, and that's how they ultimately reach their definition of success. Doing exactly that and much more is Amber Valdez, professional life and spiritual coach, who guides people to unlock their true life purpose, own their voices, activate their inner light so they can access their happiest selves. For all those who feel uninspired, lack clarity, or are capped out, coaches like Amber Valdez are all they need. She is one of the most sought after spiritual mentors and life purpose guides that is committed to making people realize that their voice and purpose matters.
It is interesting to know that Amber Valdez has been a former TV Host, Reality Star & NFL Cheerleader, who now has become a spiritual awakening guide, life purpose activator and the industry's top-notch coach for lightworkers and spiritual entrepreneurs. She is committed to her life's purpose in making people realize their worth and how they can be paid for living out their soul assignment. Amber Valdez is a natural guide for people to gain clarity on their purpose, help them master their message, & supports them in creating a profitable business with their gifts, as they live a purpose-driven happy lives while making a living doing with what they love.
Amber Valdez is also a #1 Amazon best-seller with her book titled "Stickie Affirmations to Live your Purpose," released in 2016 and was named one of the Top 60 Spiritual Instagram Influencers most followed in 2021. She was also named under the Top 10 Female Entrepreneurs Helping Communities Thrive During the Covid 19 Recession. Her number of achievements as a spiritual guide and business mentor is fascinating and can inspire people across the world.
Today, she is a 7-figure earner to coaches, healers, mystics, spiritual entrepreneurs and lightworkers globally and serves as the creator of The Lightworker Academy membership community that guides hundreds of people new to their spiritual path, the Lightworker Activation worldwide workshop & Mountain Medicine Retreats. Amber Valdez is also the co-creator of The Lightworker Immersion in NSW Australia. With the Turn "You're Crazy" Into Your Purpose virtual program, The Lightworker Mastermind, and the "Let your Light Shine Live" live video Bootcamp, she has helped thousands of people change their life entirely, remembering their purpose and taken them deep into their spirituality that they did not even know existed. Putting oneself first, healing, spiritual practices and daily rituals along with owning their voice, manifesting abundance are amongst the many things that people learn through her programs that give people the power to shine their inner light. Amber Valdez has truly become the industry's go-to coach for Lightworkers, Coaches & Spiritual Entrepreneurs. To learn more, follow her on Instagram @iamambervaldez or visit her website, http://www.ambervaldez.com.