Instagram: @savyboone
Twitter: @savannahboone
LinkedIn: https://www.linkedin.com/in/savannah-boone-109a82a5/
Savannah Boone Bio:
Savannah is a Google Analytics & Hubspot certified digital marketer. Her experiences include extensive digital agency work with startups to enterprise-level clientele. Over these years, Savannah has sharpened her PR, SEO, and Content skills paired with three years of production experience at Fox Sports as an editor and field producer.
As the daughter of a professional baseball player, Savannah is no stranger to the fast pace and competitive sports world. By default, Savannah leverages this competitive drive to get the best results for her clients.
Currently, Savannah explores her passion for SEO, Audience Research & Content Strategy expanding into multiple focuses including Sports Marketing, E-Commerce, International SEO, Higher Education, and Software as a Service (SASS). She is passionate about working to find the best plan of action for each client's unique needs and loves diving into brand strategy.
Although her passion is SEO and Content marketing, Savannah helps others through social media outreach via her personal profile @savyboone garnering over 3,000 followers.
Savannah graduated from the University of Southern California with a Bachelor's degree in Business Finance and Marketing in 2018. During her time on campus, she hosted her school's TV sports show "Sports SCene," was a Director of Lectureship finding keynote speakers for benefits supporting the Blind Children's Hospital and was accepted into the Marshall School of Business International Marketing Program as an ambassador in Sydney, Australia as well as in Florence, Italy.
Outside the office, you can find her surfing D-Street or catching a baseball game at Petco Park!
Digital Marketing Services – How Can I Help Grow Your Brand?
The internet is such a saturated market. You may be wondering, how do brands stand out in the Organic landscape? The key is to have a robust marketing plan that starts with content.
Content is king, but not all content flies with Google these days. Content must be up to Google's quality standards and must also be found useful to consumers' needs before any SEO comes into play.
As a digital marketing in this competitive landscape, my goal is to create actionable brands based on competitive insights. Each strategy is custom to the brand's specific needs and is not 'one-size-fits-all approach.
To create a robust digital marketing presence, I take a 3-pronged approach:
1. Look at direct competitors – who's winning the organic space and what can we do to improve and enhance upon their strategy?
2. What do the SERPs look like (Is it an educational or transactional search intent)?
3. What are the low hanging fruits? – this will be the different brand to brand and depends on the brand's size By taking a step outside the brand and conducting granular competitive analysis, I am able to create custom content and SEO plan that not only drives results, but also provides your customers with the information they are genuinely searching for.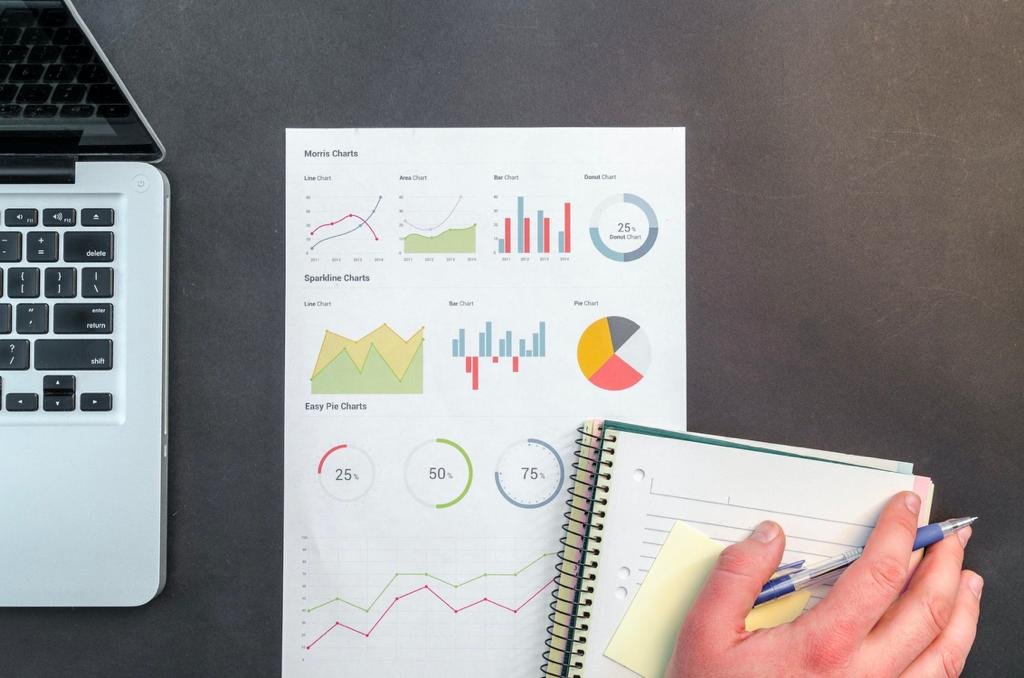 SEO Tips and Tricks
When beginning on your SEO journey, I would like to caution that growth takes time, but there are ways to improve and enhance your results that are worth the wait. Below, I outline a couple of ways to expedite your Organic growth and give direction to your content strategy.
SEO Do's
● Look at competitors for inspiration – keyword here is an inspiration. Do not mimic their
approach but look for ways to improve upon and enhance their strategy to fit consumer
needs.
● Create useful content adhering Google's EAT guidelines on a consistent basis
● Look for striking distance opportunities to develop a 'quick wins' list
SEO Don'ts
● Don't copy or duplicate anyone's content – it's plagiarism and Google is smarter than that
● Do not focus just on MSV value – just because a term has a high search volume doesn't mean your brand can rank for it quite yet
● Don't check your keyword rankings every single day – SEO takes time, trust the process
Social Media Tips and Tricks
Although social media is not my main focus, I do try to curate my feed to create a recognizable brand. Below, I uncover some quick tips that I keep in mind for my social media strategy:
Instagram Do's
● Pick an aesthetic and commit to it (think of your feed as a mural color-wise)
● Post consistently and thoughtfully – your true followers will stay and any who aren't engaging will drop off
● Utilize alt text! The SEO in me is screaming, but alt text is a great way to let robots know what your image is about and deliver that to those who are searching
● Invest in a solid photo editor – this is an easy one but my personal favourite is lightroom
Instagram Don'ts
● _______Don't take lulls in posting. The algorithms are no longer chronological so keep consistent.
● Post multiples of the same image back to back. Save great shots for later and keep in mind
color schemes!
● Follow and unfollow people just to gain followers. This is disingenuous and ultimately leads to people unfollowing you in the end.
How to Successfully Grow Your Digital Presence
There are many ways to grow an online presence. Whether that be through paid search advertising, paid social advertising, PR or, my personal favourite, organic search, all brands must generate an actional marketing plan to drive results and gain a positive ROI. By investing in quality marketing, your brand can ultimately gain momentum at a quicker pace and bring the results you desire. Feel free to reach out to learn how I can help generate a sustainable and actionable content and SEO marketing plan custom to your needs.
Published by Alex Mamutin
@thebrandedbook
Www.brandedbook.com
@branded.book