Diplomatic tensions between the two nations reach breaking point, as Turkey makes "declarations of violence".
Key points:
1. Turkey vows to reply France in the firmest manner possible.
2. France condemns Erdogan's hateful and violent remarks on Macron & France.
3. Diplomatic tensions escalate between Turkey and France.
France steps up its feud with Turkey over the latter nation's comments:
France on Thursday condemned "declarations of violence" via way of means of Turkish President Recep Tayyip Erdogan, and raised the opportunity of the latest sanctions in opposition to Ankara. Erdogan has been feuding bitterly with French President Emmanuel Macron on some of the geopolitical flashpoints and lately additionally France's combat in opposition to radical Islam.
French Foreign Minister says Erdogan must come clean on his hateful comments:
French Foreign Minister Jean-Yves Le Drian instructed Europe 1 radio that President Erdogan has made declarations of violence and hatred in his statements, that's unacceptable. The European Council, he added, has already determined to take measures in opposition to the Turkish authorities, and now it's far vital for the Turks to take the essential measures to keep away from this.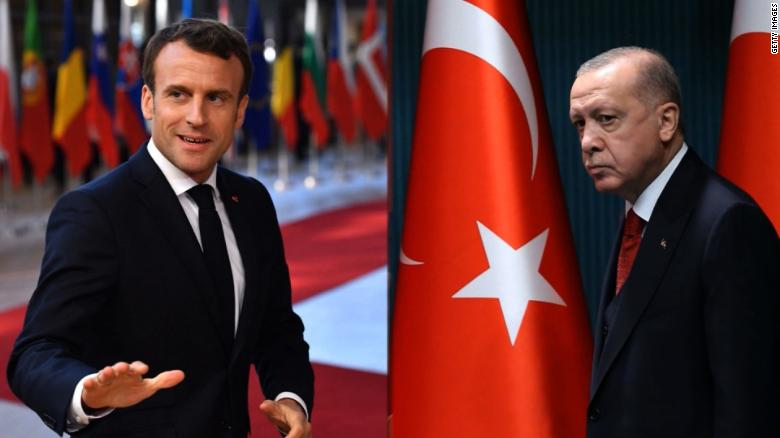 Turkey promises to reply in the firmest way:
On Wednesday Turkey vowed to "reply withinside the firmest manner possible" to France's ban of the Turkish ultra-nationalist Grey Wolves organization connected to a pinnacle best friend of Erdogan.
Tensions escalate between Turkey and France in the Mediterranean and religious views of the respective Presidents:
Turkey and France were at loggerheads at the conflicts in Syria and Libya in addition to a scramble for herbal fuel line withinside the Mediterranean and extra lately on Macron's vow to uphold secular values, which include the proper to mock Islam and different religions, as a part of a warfare in opposition to extremism. Erdogan has lately referred to as for a boycott of French products, accusing Macron of islamophobia and advising the French chief to get "intellectual checks".