A Filipino crew member has been found by the rescuers, who said that the violent waves overturned the cargo ship.
On Thursday, rescuers in Japan were looking for a boat conveying 43 people and almost 6,000 cows that were dreaded sunk after it imparted a distress sign during a windy climate in the East China Sea. Japan's coastguard said one individual had so far been found in a hunt including four vessels and a few planes. The safeguarded team-member, 45-year-old Filipino Sareno Edvarodo, told the coastguard that the Gulf Livestock 1, a 139-meter Panamanian-hailed vessel, overturned after losing a motor.
Japan's coastguard says surveillance airplane spotted Edvarodo:
The cargo ship sent a call from the west of Amami Oshima island in southwestern Japan on Wednesday as the locale experienced solid breezes, heavy oceans, and violent downpour from Typhoon Maysak as it headed towards the Korean Peninsula. Japan's coastguard said P-3C reconnaissance airplane spotted Edvarodo, who was the ship's chief official, on Wednesday night. He wore a life vest and was waving while at the same time swaying all over in the water.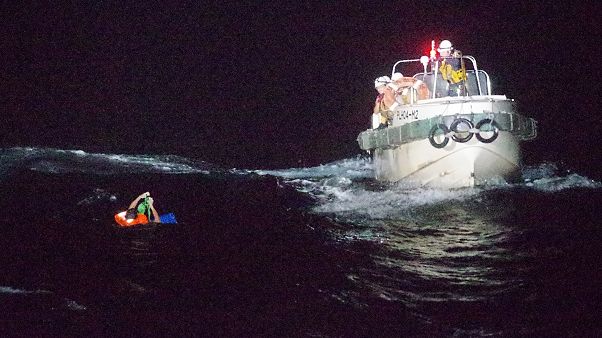 Raging waves overturned the cargo ship, says rescued crew member:
As per Edvarodo, who can walk and is healthy, the boat lost an engine before it was hit by a wave and overturned, a coastguard representative said. At the point when the boat was hit, the group was told to put on lifejackets. Edvarodo said he hopped into the water and didn't perceive some other group individuals before he was saved. The Gulf Livestock 1 remaining Napier in New Zealand on August 14 with 5,867 cows and 43 people, destined for the Port of Jingtang in Tangshan, China. The excursion was relied upon to take around 17 days, New Zealand's unfamiliar service told the Reuters news office. New Zealand animal rights association, Save Animals From Exploitation (SAFE), said the misfortune showed the dangers of the live animal export trade.